Hold your conferences or business meetings at The More Hotel Lund, in one of our two conference rooms.
In this big, fun shaped conference room you can have meetings with up to 35 persons depending on how you want to arrange the seating.
This conference room is equipped with a 86 '' monitor, soundbar, built-in microphones and a camera for the optimal meeting both on site and distance.
For prices please contact lund@themorehotel.com.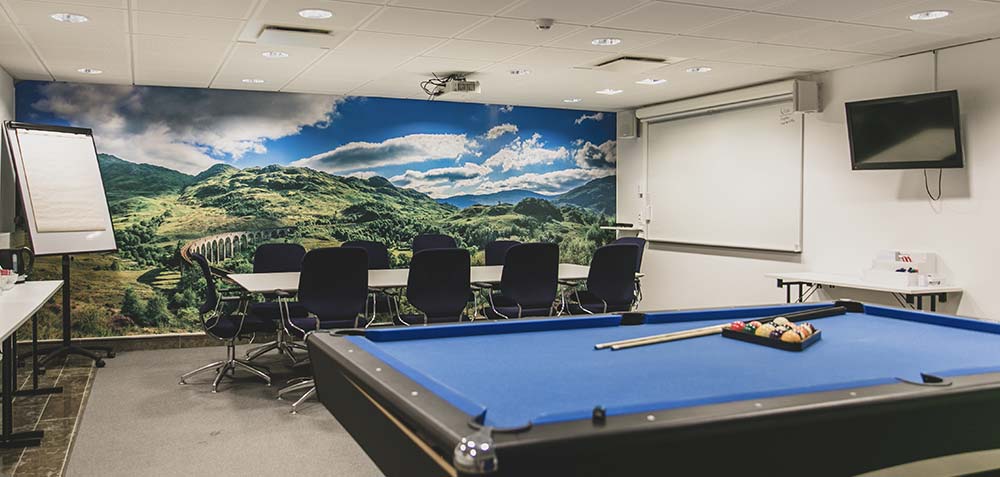 In this conference room you can have your board meetings for up to 10 persons. There's also table tennis and pool!
Wireless internet, Projector, Whiteboard, Flipchart, Pens, writing pads and extension lead.
For prices please contact lund@themorehotel.com.
In addition to our 2 conference rooms, we also have our wine cellar. In a relaxed and cozy atmosphere you are comfortably sitting around a lovely oak table. The wine cellar is great for use in larger lunches, such as group rooms or dinner parties. Both lunch and dinner are served from the restaurant Matrummet.
Seat up to 16 people
Please contact us directly for reservations. Contact us on lund@themorehotel.com or call us on 046 271 64 00.
We are members of Skånska Möten