We care about your integrity and are committed to comply with the General Data Protection Regulation (GDPR) to secure your Personal Data. The More Hotel (SE556794-2098) collect and is responsible for the Personal Data you provided at the request or booking dialog and through guest evaluations. "Personal Data" is any information with which one can, directly or indirectly, identify a physical person.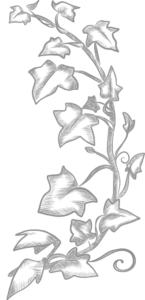 How we use Personal Data
We use your Personal Data to administer and process bookings, optimize and develop our services as well as customizing the communication with you before, during and after your stay. Your Personal Data is secured in accordance with the current legislation. We use Personal Data:
To administer, supply, develop and support the hotel services that you purchase from us

To process your bookings and orders

To keep you updated about your booking status and other relevant information before, during and after your stay with us. Via text messages, other mobile applications or e-mails for example.

To personalize our communication with you and provide you with relevant offers

To view and analyze statistics and user behavior

To market our services and products
You can request that we stop using your Personal Data for marketing purposes at any time. If you provide us with other peoples Personal Data (for example a group booking), it is your responsibility that permission is given to use their data in accordance with this Personal Data and Integration Policy.
We only collect Personal Data that is relevant for above mentioned services. These data are necessary to fulfill the agreement with you. We collect:
First name and surname

Address

Telephone number

E-mail address

Language and nationality

Information about your traveling companions

Booking preferences and special requirements

Purchase history and information that you provide us in connection with your stay with us
If you would like to see what Personal Data we store or if you want us to erase your data, you need to send us a written and signed request. We will ask you for an identification to ensure we provide the information to the intended person.
Recruitment
If you submit a job application (general or for a specific role) via our website or our other communication channels, we process your Personal Data in order to evaluate your application and recruit staff. This includes, if applicable, references and background checks if part of the recruitment process.
We kindly ask you not to send us any sensitive Personal Data (e.g. information revealing health conditions). If you are offered and accept employment with us, some of the Personal Data we have collected during the recruitment process will form part of your employment contract.
Suppliers

We may, in order to fulfill the purposes with our processing of your Personal Data, use other companies to fulfill our obligations to you. To that end, we will share or transfer your Personal data with or to companies that provide services to The More Hotel, including our suppliers providing delivery services, technical support and maintenance of our IT solutions. Furthermore we may transfer your Personal Data to our payment service providers who provide us with payment solution services, in order to facilitate your payment to us.
If all or parts of The More Hotels business are sold or integrated with another business, Personal Data may be disclosed to the buyer and his adviser. Personal Data may be shared if requested by the police or other public authorities in connection with a crime investigation and according to Swedish Legislation.
Our suppliers only process your Personal Data in accordance with our documented instructions and may not use your Personal Data for their own purposes. They are also required by law to protect your Personal Data from unauthorized access and similar.
Your Personal Data is protected
The More Hotel has implemented appropriate technical and organizational measures to protect your Personal Data against for instance loss, manipulation and unauthorized access. We continuously adapt our security to new technology in order to maintain high security levels.
Your rights
Privacy law gives you several rights in relation to our processing of your Personal Data. Please let us know if you have any questions or comments about how we handle your Personal Data or about this Personal Data and Integrity Policy.
The More Hotel AB
Norra Skolgatan 24
214 22 Malmö
malmo@themorehotel.com