For luxury and daily living
Have you had a luxurious day today? The More Hotel gives you the comforts of home in the form of a hotel. Book one or more rooms for the night, or book an apartment for six months. For luxury or daily living, the choice is yours.
Apartments by The More Hotel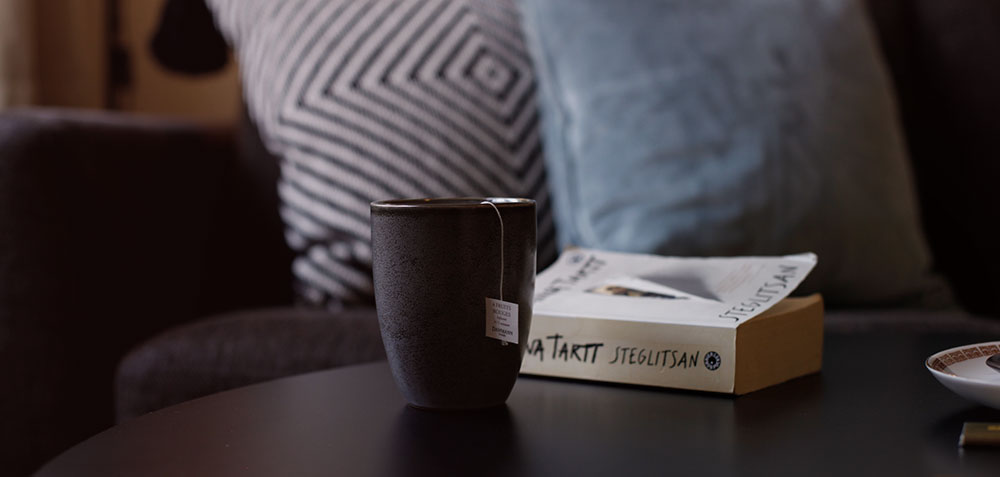 Hang your jacket on the door, kick off your shoes. Brew a cup of coffee with the most aromatic beans and make a sandwich. Curl up on the sofa for a while.
Relax. Feel the tranquillity.
Choose luxury, or everyday luxury
Whether you're staying one night or six months with us, you'll feel right at home. Of course, it may be slightly different from your own home, for example there's no need to clean, the sheets are always white and cool, guest service is just a phone call away and if you want, you can reach the shopping centre, a cosy restaurant or the weekly market in just a few minutes.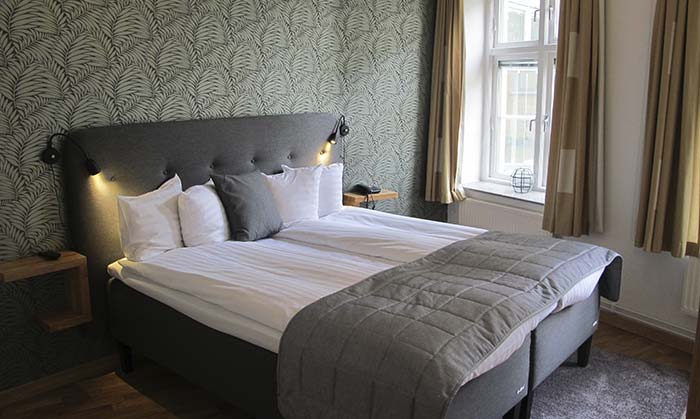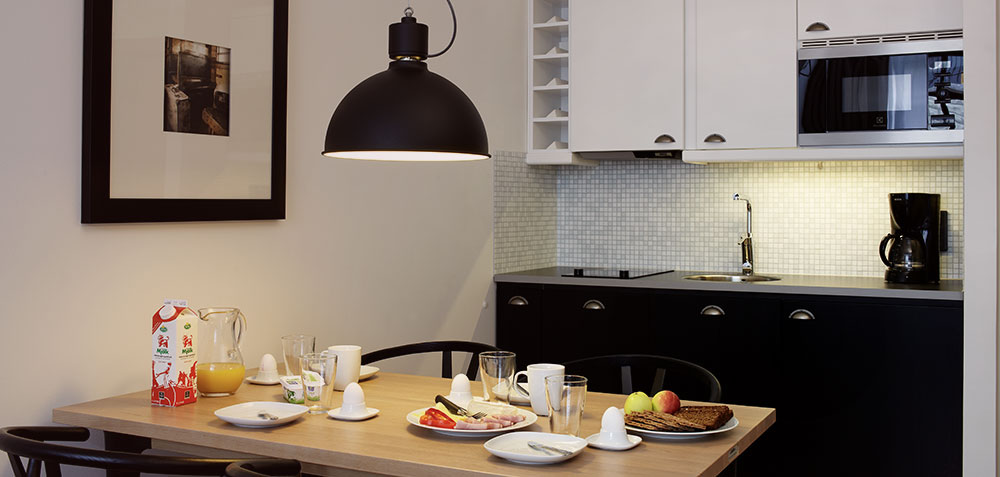 All the services you can choose from
You choose – pasta and sausage at the kitchen table tastes just as good here in your second home as in your own home. You can go to the gym and sauna downstairs, or relax and read a book instead. You can have the hotel breakfast with extra everything or eat your favourite breakfast in your private kitchen.  You can enjoy the comforting routines of daily life, or be impulsive for once and order a glass of bubbles at the bar. Welcome to your second home!